Pankaboard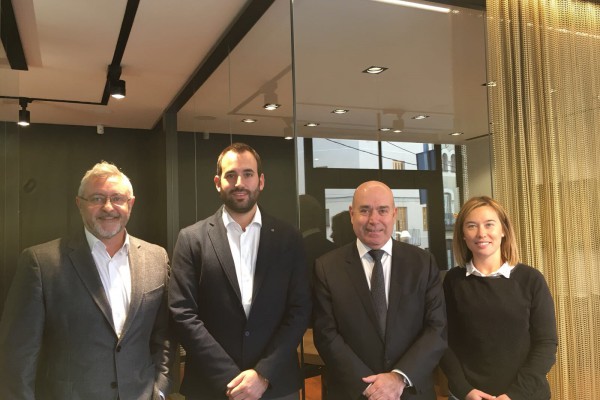 As of November 13, 2017, Kertas Packaging started as a sales agent for Pankaboard in the Spanish market. The representation covers the full range of products, from high-capacity folding box boards to uncoated specialties.
"With the solid experience in packaging, combined with the correct attitude of service, we are excited to start cooperation with Kertas Packaging in the Spanish market," says Christer Nordman, vice president-sales and marketing of Pankaboard.
Kertas Packaging was established in 2000 with the aim of serving the packaging industry. The company consists of five professionals in the sales service, headed by Mr. Josep Ribera.
"We are pleased to start cooperation with Pankaboard, the range of products, truly unique, will open new possibilities and add value to our customers," says Josep Ribera.
For more information, please contact:
Mr. Manel Granados
Tel: +34 680 868 006
Email: manelgranados@kertaspackaging.com
Mr. David Ribera
Tel: +34 669 944 456
Email: davidribera@kertaspackaging.com
Address: C / Concepció, 11 08700 Igualada, Bcn (Spain)
Mr. Christer Nordman / Pankaboard
Tel: +358408396900
Email: christer.nordman@pankaboard.com
Pankaboard is a leading global producer of specialty cartons with a capacity of 110,000 t / a. The product portfolio consists of high thickness FBB, as well as several special products without stucco. The company offers a wide range of materials for end uses, which include boxes for beverages and luxury foods, picture frames, insulators for caps and visual communication.
Acerca de PANKABOARD OY
Pankaboard es un productor líder mundial de cartones especiales con capacidad de 110.000 t/a. La cartera de productos consiste en FBB de alto espesor, así como varios productos especiales sin estuco. La compañía ofrece una amplia gama de materiales para usos finales, que incluyen cajas para bebidas y alimentos de lujo, marcos de cuadros, aislantes para tapones y comunicación visual.
Busca empresas y notas de prensa